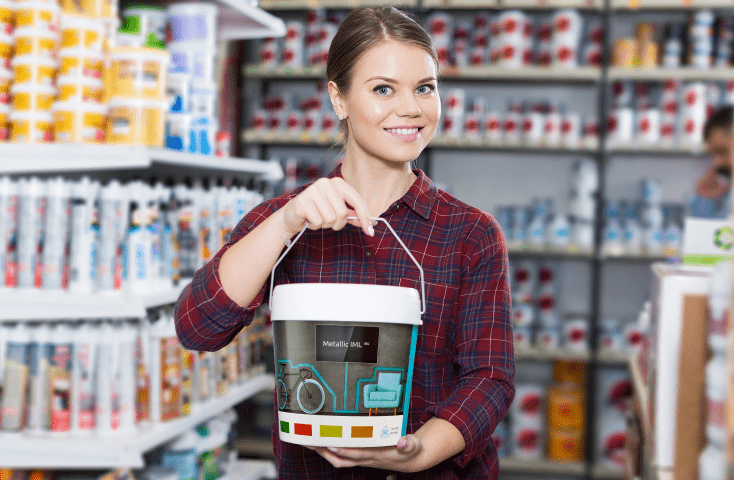 Metallic IML
Getting the customer's attention, that's what packaging is all about. Thanks to our Metallic IML options, we offer new and exciting ways to do this.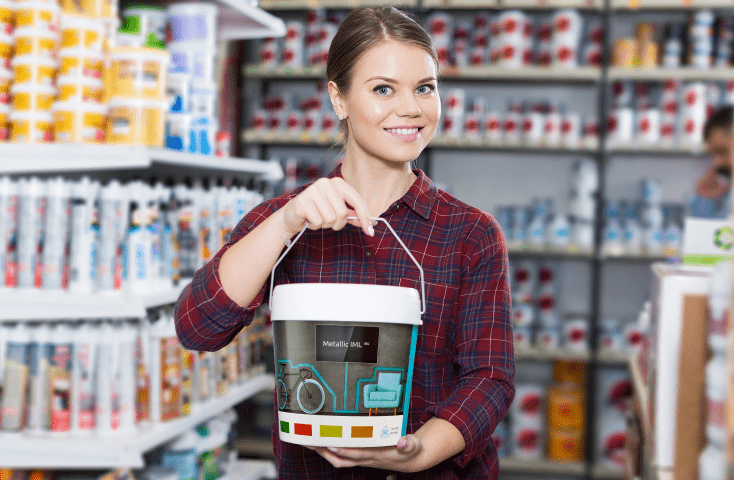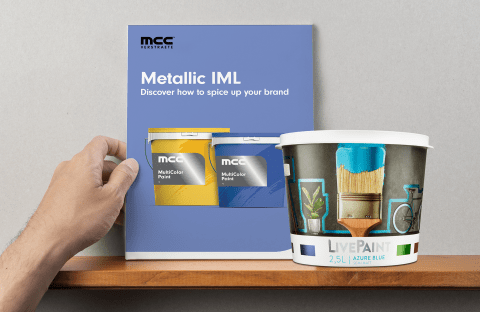 Want to learn more about Metallic IML?
Discover how Metallic IML can spice up your brand
Metallic IMLINK
In addition to the metallic IMLFOIL labels made with metallised cold foil, MCC Verstraete also produces IML labels that are printed with metallic UV ink or metallic IMLINK. The metallic effect is no longer achieved through the use of foil, but through silver ink. By printing traditional IML labels with metallic silver ink, we are able to offer a cheaper alternative to the use of premium solution of using metallic IML labels is not feasible.
Using metallic silver ink, MCC Verstraete is able to obtain an end result that is very close to that of rotogravure and flexo printing procedures, but at a much more interesting price and with all the advantages of sheet-fed offset printing. Unilever was the first client to choose our new print solution for its margarine packaging. Our IML labels with metallic silver ink make all the difference on the shelves.
Inspiring success stories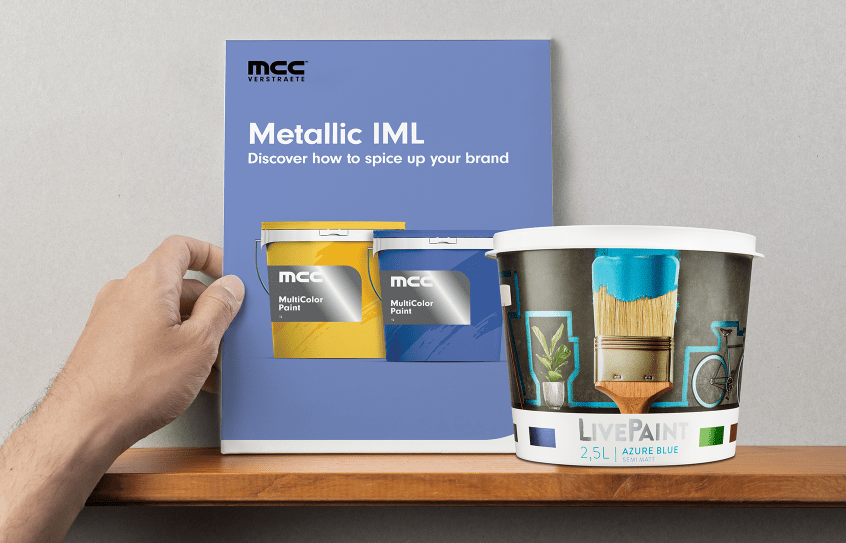 Discover 7 shades of Metallic IML
Give your packaging a premium, luxury high-end look