Metallic IML adds sparkle to Kware's new royal icing range
Kware has been in business since 1978 and is the leading wholesale supplier in Australia for all types of cake ingredients and baking equipment. Selling to retailers, shops, and cake makers throughout the Asia Pacific region and beyond, the successful company is known for its innovative cake decoration products. For the latest product launch, Kware worked with MCC Verstraete to bring standout appeal to its new packaging using Metallic IML.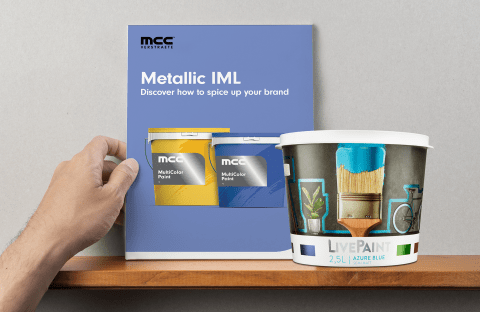 Want to learn more about Metallic IML?
Discover how Metallic IML can spice up your brand
Going over the top with Metallic IML
To bring the new metallic icing to market, Kware chose clear injection molded plastic tubs decorated with transparent injection molding IML from MCC Verstraete, which were converted by the Adelaide-based packaging manufacturer TechnoPlas. This high-quality packaging construction  is quick to produce and excellent for preserving edible products. Kware has used this packaging style successfully for many other products, however, this was the first time they would introduce the metallic finishes for the IML labels.
"We had never ventured into metallic-looking tubs before, so this was exciting in terms of the increased shelf appeal and response to the product in general," says Susan Eversmann-Johanns, marketing and communication at Kware.

To find the perfect metallic color for the labels, Kware's packaging development team worked closely with the ink lab at MCC Verstraete. This was a real challenge because the printed labels had to accurately match the color of each icing mix. However, using Metallic IMLFOIL from MCC Verstraete meant that the cake decoration specialist was able to create a sparkly finish in shades that reflected the contents.
"The transparency of the tubs is an important aspect of the packaging because it allows customers to view the product inside. But with clear tubs, the label artwork needs to be matched as closely as possible to the actual product, so we sent MCC Verstraete samples of the powder mix for the ink lab to work from," exclaims Susan. 
It was worth the extra effort – we are very impressed with the color matching and the results look great.

Susan Eversmann-Johanns, marketing and communication at Kware
"Providing our customers with the best possible service is our primary goal, especially when it comes to finding that one right tint. That's what our daily operation is all about," adds Arne Weewauters, Color Management Officer at MCC Verstraete.
Successful cooperation with Label Upgrades
Metallic IMLFOIL from MCC Verstraete opens a whole new world of possibilities to help brands shine in a crowded space and elevate the perceived value of the product inside. This Label Upgrade is a very cost-effective and sustainable way to create metallic effects that add luxury appeal and draw in the attention of the consumer. The technique has also allowed many brands to move from metal packaging to mono-material IML which is a more sustainable solution, being fully recyclable. 
For Kware, the cooperation with MCC Verstraete has been a great experience. "The service that MCC Verstraete provides is first class, which is why we continue to work with the company. Naturally, the appearance of our products is paramount, and we know that we can depend on them to produce outstanding labels," Susan concludes. "Our new royal icing products have been very well received and the Metallic IML packaging make them look absolutely amazing. They really do stand out on shelf."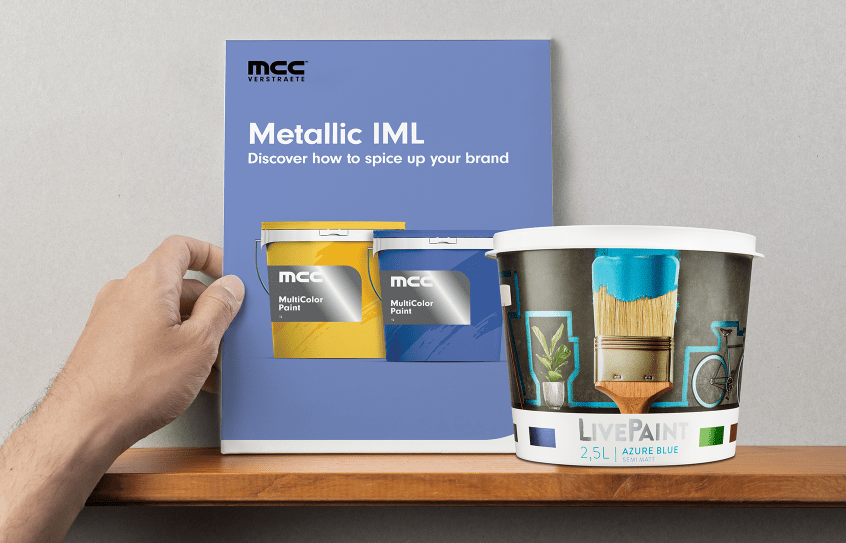 Discover 7 shades of Metallic IML
Give your packaging a premium, luxury high-end look