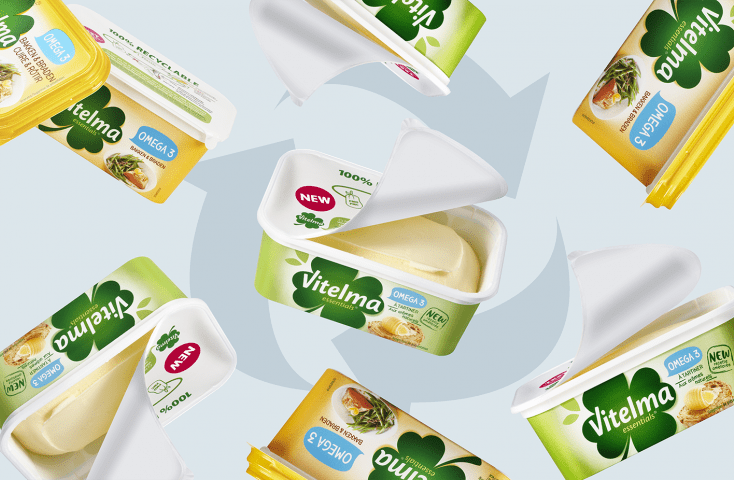 Expert interview with SealPPeel early adopter Vandemoortele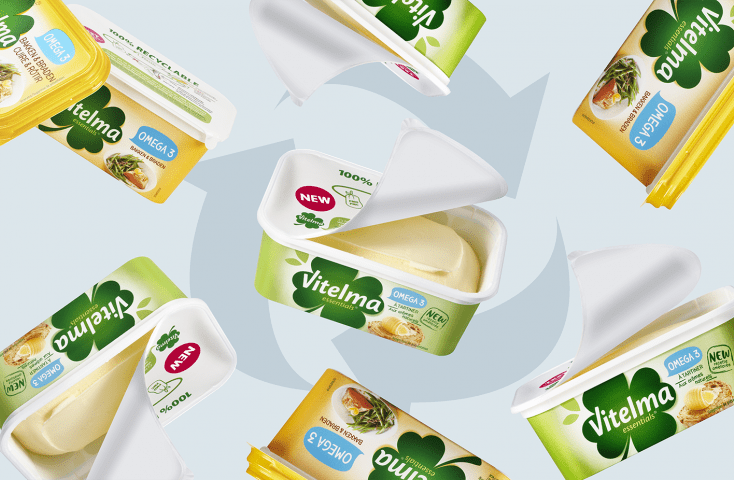 Driven by external factors such as legislation and consumer expectations, but also by a growing inherent ecological consciousness, a lot of companies aim for 100% recyclable packaging by 2025. One of them is Belgian brand owner Vandemoortele. For its range of 250g margarine tubs, Vandemoortele switched to mono-material packaging with SealPPeel, making it easier for consumers to sort the empty margarine package and for recyclers to create 'new' plastic raw material.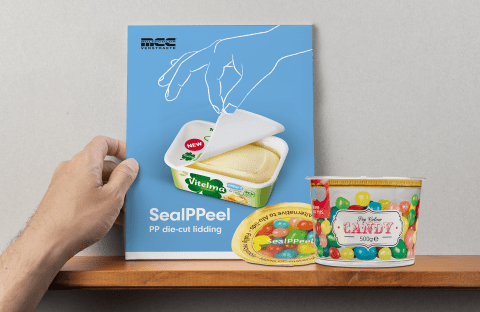 Looking for an alternative to aluminum lidding?
Discover all the perks of SealPPeel
Brand owners and the packaging industry put a lot of effort in creating more sustainable packaging. When every industry player reaches its sustainability goals, will there still be room to improve?
Aurélie: It's not a story of black or white. The biggest challenge is to define what the most sustainable packaging is, because it is product dependent and has to do with perception, scientific proof (or lack thereof), local recyclability legislation, and so many other things. We are taking major steps, but as a brand owner I think we have to keep challenging ourselves to Improve.
Stijn Quintyn: At MCC Verstraete, we are convinced that we have to do our part in our Industry. We are in packaging decoration and we contribute in mono-material solutions for our customers. We produce these label solutions in CO2 neutral facilities. The product itself is beyond our control - but here we can also play our part by solutions such as Barrier IML. If every company within the value chain plays its part, we will get a long way.
Aurélie: Collaboration between different partners in the industry is key. In a perfect scenario, all parties need to have the same vision for the future.

You recently launched a first packaging using SealPPeel, how does the market react?
Mélissa: Extremely positive, to say the least. Our key account retailers are proactively asking for this innovation, they are really proud of this achievement. Based on our consumer research, we expect the same from the end customer.
What other assets of SealPPeel stand out for you?
Mélissa: Next to the sustainability aspect, two striking things stand out. First of all, the artwork is much more attractive and qualitative, which benefits the product image as packaging is a representation of the quality inside. Secondly, and perhaps quite specific for the margarine segment: aluminum rips very easily which annoys consumers. SealPPeel just doesn't rip. It helps us sell the product from sustainability as well as consumer convenience point of view.
What was your experience in working together with MCC Verstraete during the development?
Mélissa: We had a productive cooperation, one of true partnership. There was a lot of understanding from both sides, for example when we needed time to develop and introduce things. We had been trying to introduce similar innovations for a long time so we were very happy that SealPPeel succeeded and that we have this on the market!
Stijn: I can only agree. We had to define new process parameters, implement equipment changes and run a lot of trials but we always had a mutual goal and mindset during the process. We were aligned on all levels: from implementation to marketing, sustainability, etc.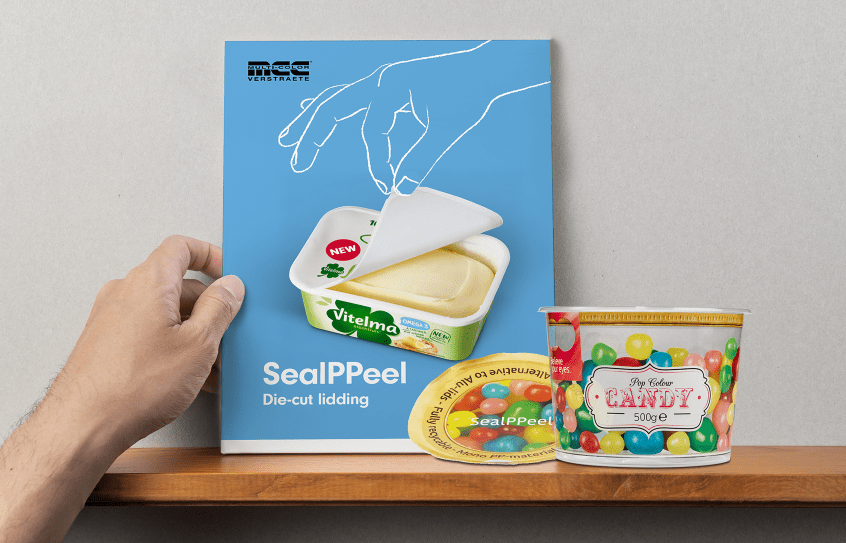 Discover all the advantages of SealPPeel
Learn why replacing your current lidding with SealPPeel will benefit your packaging