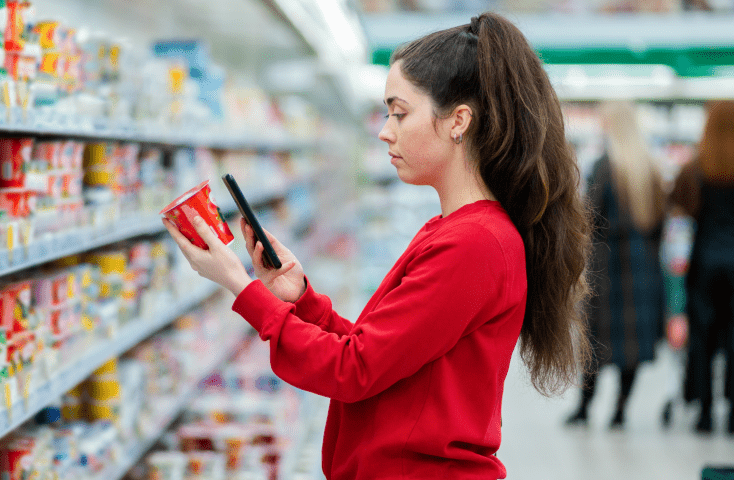 Trend article
Driving trends for intelligent packaging
4 insights that explain the sustained growth of intelligent packaging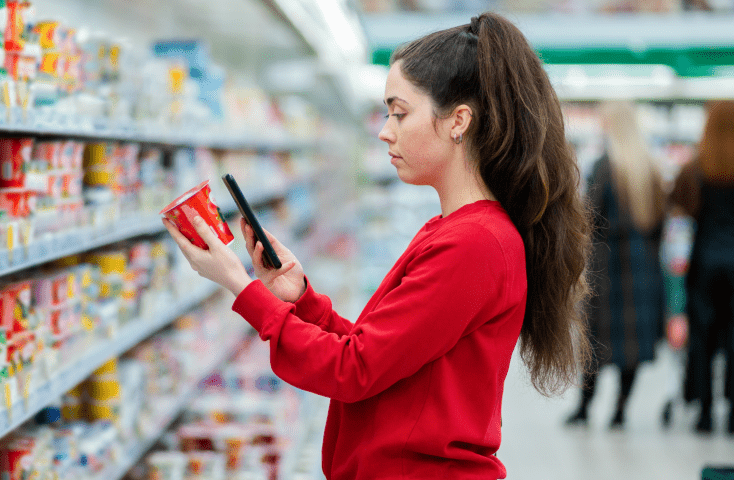 A recent study by Verified Market Research learns that the active and intelligent packaging market was valued USD 18.59 billion in 2022, and is expected to register a CAGR of 6.73% growth from  2023-2030, reaching USD 36.33 billion.
What explains this sustained growth? Let's take a look at some driving trends for intelligent packaging.  
Next level consumer engagement
For brand owners, consumer engagement undoubtedly is one of the main drivers to adopt intelligent packaging. It's a beneficial two-way traffic system: consumers benefit from additional, real-time product information and messaging, while the brand owner gets direct contact with consumers and learns about consumer habits. An example is Augmented Reality (AR), which enables interaction with videos, games, information, or sounds.  
Increasing demand for security and tracking solutions
Over the past few years, different factors have influenced the need for security and tracking solutions. Think about how COVID-19 brought on significant supply chain disruptions and even increased counterfeiting.
Intelligent packaging serves as a more advanced, reliable and efficient solution than the conventional systems and can help in detailed monitoring of the supply chain and better identifying and ultimately minimizing counterfeiting.
While smart packaging solutions are often divided into consumer engagement, traceability, and anti-counterfeit categories, brands are increasingly looking for providers who can deliver a complete solution. Our Interactive IML has this capability.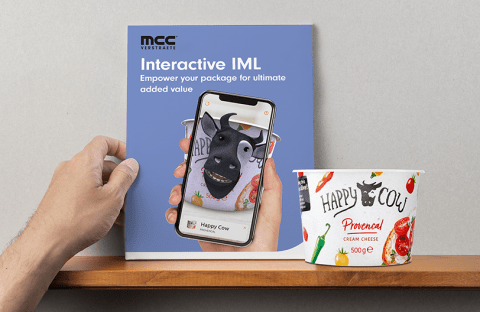 Want to know more about Interactive IML?
Discover how interactive IML adds value to every stage of the packaging journey
Regulation
According to Andrew Manly, Communications Director at AIPIA, the Active & Intelligent Packaging Industry Association, the amount of legislation that will be implemented in the coming year(s) is one of the clearest indicators of how the adoption of intelligent packaging will evolve. (Local) governments implementing regulation about sustainability, track and tracing (in the pharmaceutical area, for example) will certainly drive brand owners and retailers to look at the advantages of smart packaging. An example of regulation is the plethora of deposit return systems (DRS) and encouraging the return of packaging for reuse. For this, smart packaging technologies can offer simple solutions.
Sustainability
Intelligent packaging will be a prominent player in the sustainability strategies of brands. Barrier packaging (Oxygen and Light Barrier) will increasingly be an ally in fighting food waste. But on a different level, intelligent packaging can and will serve as a carrier of information that will improve the efficiency of sorting and recycling systems, ultimately contributing to a circular economy for packaging materials (cf. a digital recycling passport and HolyGrail2.0).
How can I make my packaging intelligent with in mold labels?
MCC Verstraete offers Interactive IML labels. These are in mold labels enhanced with a Digimarc Barcode - imperceptible to the human eye, but detectable by camera systems. The digital watermark is being applied to your artwork by our certified in-house enhancement team.
Sources:
Smithers Whitepaper 'Active, Intelligent and Evolving – The key trends impacting the smart packaging market'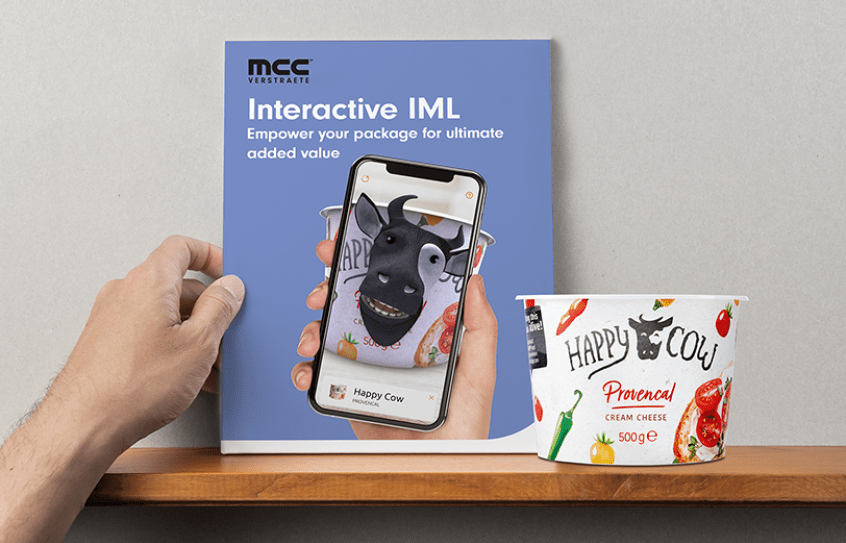 Explore Interactive IML through all stages of the packaging journey
See how Interactive IML turns your packaging into an intelligent packaging