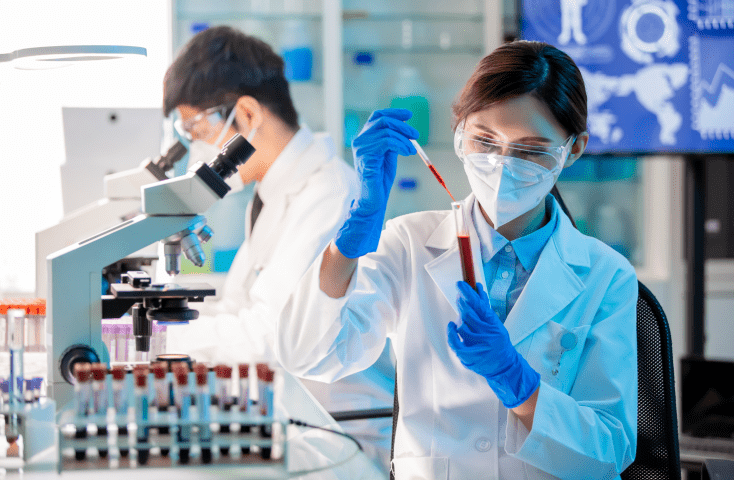 September 6th, 2023
Groundbreaking Medical IML system unveiled at Fakuma 2023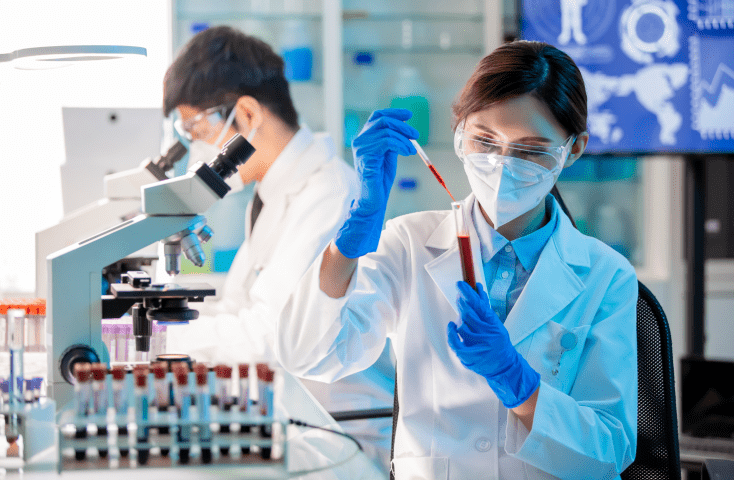 In a remarkable feat of joint innovation, ARBURG, Beck Automation, Intravis, KEBO and MCC are proud to unveil their groundbreaking in mold labeling (IML) system for medical applications at Fakuma 2023. This groundbreaking system ushers in a new era for medical manufacturing by seamlessly integrating advanced automation, precision and quality control into the production process.
A revolution in medical manufacturing
The game-changing Medical IML technology is redefining medical manufacturing and brings together the strengths of each partner to create a comprehensive solution that meets the stringent requirements of the medical industry.
The Medical IML system offers unique features and benefits:
1. Highly accurate solution: The IML system combines ARBURG's injection molding expertise with Beck Automation's state-of-the-art automation and KEBO's exceptional stiff mold concept, ensuring accurate and repeatable label positioning during the injection molding process. This level of accuracy minimizes waste and ensures consistent product quality.
2. Advanced vision inspection: Intravis brings in its advanced vision inspection technology, which ensures flawless high-quality products by detecting and rejecting defective products in real-time. This not only complies to legal requirements and industry regulations, but also guarantees patient safety.
3. Perfect interaction between hot runner & mold: Relying on well-proven IML design concepts and thanks to optimally laid out hot runner systems, KEBOS's high-performance IML mold achieves the maximum precision with top gate quality and minimum core shift for perfect part straightness.
4. Labeling excellence: MCC brings its expertise in medical labeling to the fore and ensures that the labels used in the IML system guarantee efficiency and safe use through latest-generation IML, providing features such as temperature indicators and additional features such as sterilization and unique coding on the label.
Fakuma 2023 Exhibition and Expert Talks:
The revolutionary medical IML system developed by ARBURG, Beck Automation, Intravis, KEBO and MCC will be on display at the Fakuma 2023 exhibition starting Oct. 17. Attendees will have a chance to see the future of medical manufacturing with their own eyes.
During 2 Expert Talk sessions in a conference room at Fakuma, visitors can discover and discuss with all partners the key features & advantages.
For more information on the IML system and features, visit go.mcclabel.com/Medical-iml-at-Fakuma.
About ARBURG
German family-owned company ARBURG is one of the world's leading manufacturers of plastic processing machines. Its product portfolio encompasses ALLROUNDER injection molding machines with clamping forces of between 125 and 6,500 kN, the Freeformer for industrial additive manufacturing and robotic systems, customer and industry-specific turnkey solutions and further peripheral equipment. ARBURG is a pioneer in the plastics industry when it comes to production efficiency, digitalisation and sustainability. The "arburgXworld" program comprises all digital products and services and is also the name of the customer portal. The company's strategies regarding the efficient use of resources and circular economy, as well as all related aspects and activities, are outlined in the 'arburgGREENworld' program.
About Beck
Beck Automation is a preferred & highly rated partner in the plastics industry and as a Swiss technology enterprise, it is one of the Top 3 IML (In Mold Labelling) automation specialists in the world. Beck Automation develops innovative automation solutions for the plastics processing industry and integrates this into our customers manufacturing, to ensure high quality and high efficiency in their production processes.
About KEBO
For over 40 years, KEBO AG has been consistently and enthusiastically responding to the needs of demanding, international customers. Innovation, tradition with our own hot runner and mold technology as well as personal customer support guarantee optimal solutions for complex challenges in the medical and pharmaceutical sectors. KEBO AG has been developing and building IML mold solutions since 1984.
About Intravis
INTRAVIS GmbH is a market leader for vision systems used for quality inspection in the plastic packaging industry. Global players and local companies from the pharmaceutical & medical, food & beverage, cosmetics, and household & industrial chemicals industries use Intravis' turnkey systems to achieve the full potential in their production. With its headquarter and production facility in Aachen, Germany, the owner-managed company has more than 30 years of experience in quality control, with more than 230 employees
About MCC
We are MCC Verstraete and MCC Korsini. Together, we count for more than 55 years of experience in printing labels for injection molding, blow molding and thermoforming. Our in-depth understanding of materials, innovation and sustainability has made us the world market leader, producing over 80 million in mold labels every single day for numerous segments within the packaging industry.