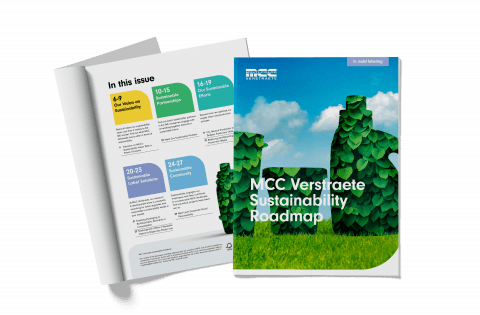 Want to know more about our Sustainability strategy?
Don't miss out on our Sustainability roadmap, including the latest sustainable developments
The pioneering project, HolyGrail was facilitated by the Ellen MacArthur Foundation and concluded on May 23rd, 2020. This project has proven that the digital watermark technology can be the next step in how industries approaches sorting. AIM, the European Brands Association has now stepped in to facilitate the next phase as a crossvalue chain initiative under the name "HolyGrail 2.0". HolyGrail 2.0 will launch an industrial pilot in order to prove the viability of digital watermarks technologies for more accurate sorting of packaging and higher-quality recycling, as well as the business case at large scale.
We're honored to be in the Leadership Team and to be chosen by the participating brand owners to actively pave HolyGrail 2.0's future. We are trusted with a valuable voice in the further development of this groundbreaking project, and we will apply our knowledge and experience on sustainable packaging solutions to make this a success."

Nico Van de Walle, Product & Circular Economy Manager at MCC Verstraete