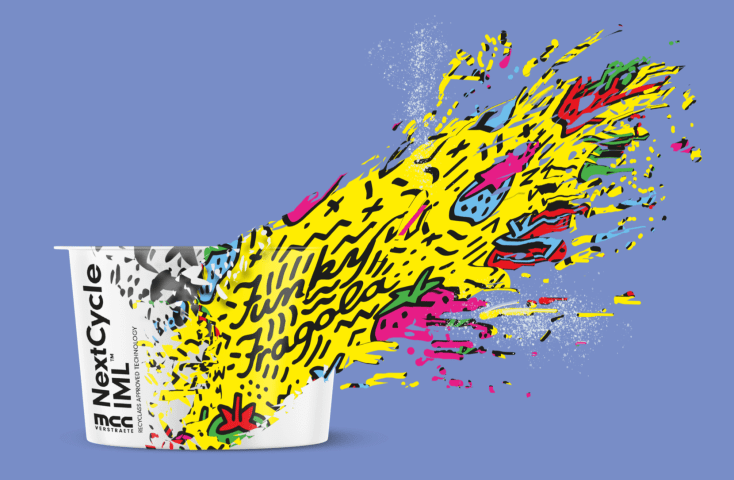 NextCycle IML™
The fine art of recycling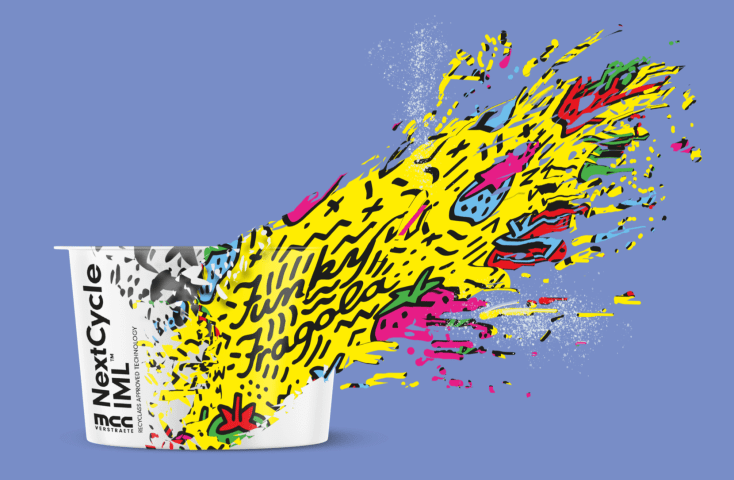 NextCycle IML™ is a revolutionary in mold labeling (IML) technology developed to maximize the value of recycled PP (rPP).
This groundbreaking IML label ensures that a fully decorated IML packaging can be mechanically recycled without any impact of the IML label on the rPP, without any additional investment needed from neither the recycler nor the packaging converter.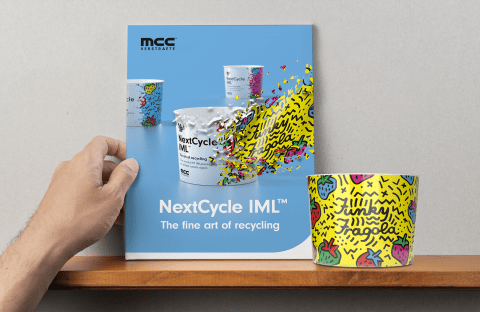 Take part in shaping the future of plastic packaging!
Discover NextCycle IML™
Watch this video for the full story on NextCycle IML™
NextCycle IML™ technology will help resolve the current rPP bottleneck by enabling recyclers to provide large quantities of improved quality rPP to meet the growing demand. Engineered for mechanical recycling, the innovation has already been classified as "fully compatible with the existing European industrial recycling processes for PP containers" by RecyClass, the cross-industry initiative from Plastics Recyclers Europe which evaluates the recyclability of plastic packaging.
The high-quality printing that you know from standard IML labels, combined with next-level recyclability aspects: with NextCycle IML™ there's no longer a trade-off between shelf appeal and recyclability.
NextCycle IML enables closed loops for the resin originating from the on-site rejects (PIR), or from standard mechanical recycling facilities (PCR). Using innovative recycling installations, it will only support our goal of providing recycled food-grade rPP to the market.

Mark Roberts, Circular Value Chain Director at Berry CPI