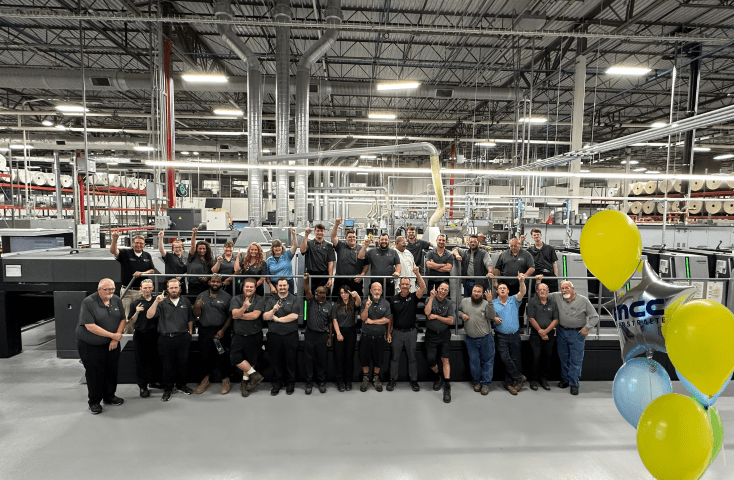 November 2nd, 2023
MCC Verstraete US celebrates 5 years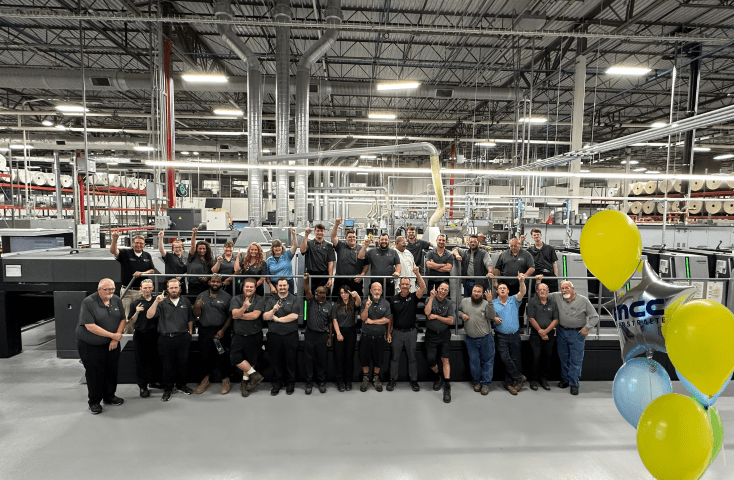 Our 2025 objective is to have 85% of the local needs produced in the US.

Mathieu Nieuwenhuyse, Managing Director Americas at MCC Verstraete.
What sets us apart
What makes MCC Verstraete US special? 3 of our team mates share their thoughts:
"We want to be the best of the best. Because we are specialized in one product and one printing technique, we can pay attention to details in everything we do. Quality comes first." - John Northlich, plant manager at MCC Verstraete US
"I would add our company culture. Our FLOW values (Flexibility, Learning Capacity, Open Communication and Working in Team) are extremely important to us when working with each other and working with our customers, but it's more than that.
It's a story about getting things done together, as a team. Our employees really have a say and that makes them care about our business and our product."

Lily Engle, Production Supervisor
Mathieu continues: "When customers or partners visit our plant, they almost can't believe we print labels here. Our work environment is so clean, well-conditioned and bright. Once they witness how skilled their product is being handled by our team, their satisfaction only increases."  
MCC Verstraete US: Facts & Figures
Founded in 2018
Located in Batavia, OH
131 team members
5 printing presses
Fun fact:11 of the original 17 associates that were there from the very start, are still working with us today!
Connect with us!
Do you remember the early beginnings of our plant in the US? How did you experience our journey up 'til now? 
Share your insights, stories, and feedback about your collaboration with us over the years. We're eager to hear from you!