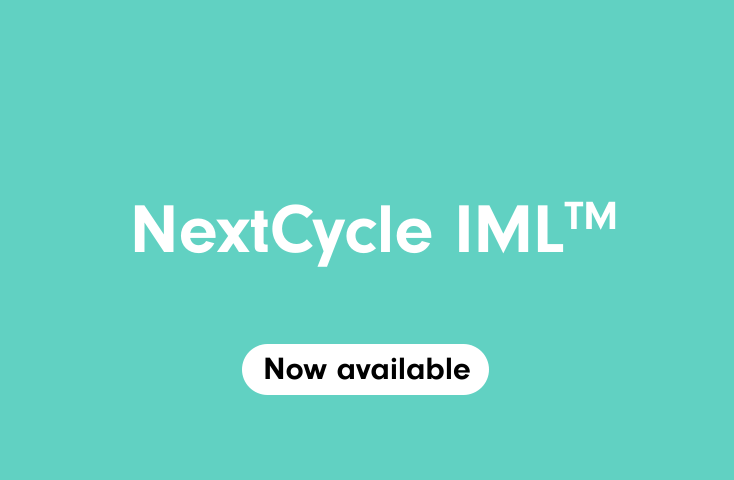 June 17th, 2022
MCC Verstraete sets a new standard for future sustainable IML packaging with NextCycle IML™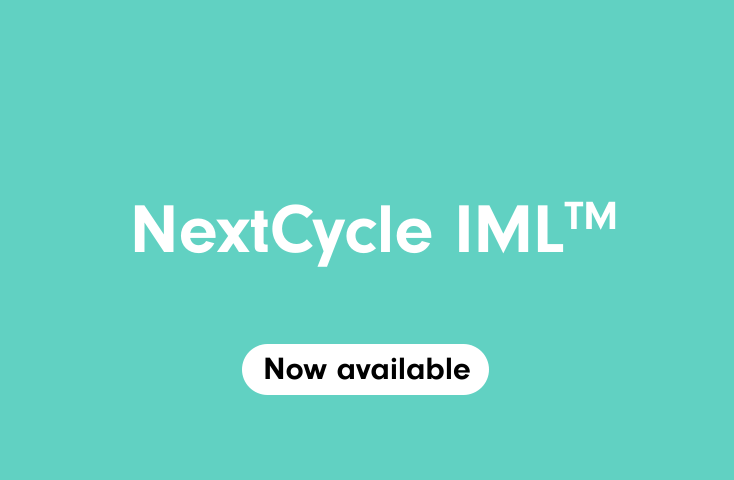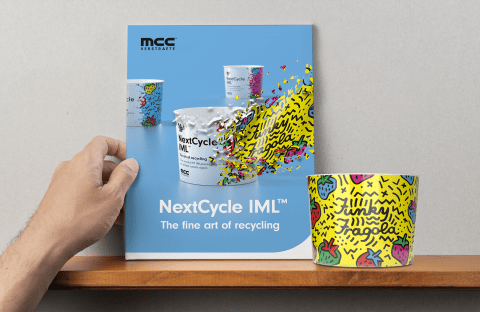 Take part in shaping the future of plastic packaging!
Discover NextCycle IML™
Compared to other decoration techniques, NextCycle IML™ does not require any involvement from the consumer to separate materials prior to disposal and as a NextCycle IML™ packaging is a mono PP-material packaging, there are no material losses during the sorting process nor pollution of other material waste streams.
NextCycle IML™ no longer requires a trade-off between Brands and Recyclers when it comes to the decoration of a sustainable rigid PP packaging. This way, MCC Verstraete is setting a complete new standard for future sustainable IML packaging and taking an important step forward in making eventually mechanically recycled food-grade rPP widely available. In combination with digital watermarks for intelligent sorting, and adding SealPPeel lidding, we are offering the ultimate circular IML packaging of the future!
(*)conform the Recyclass recycling protocol for PP rigids
Press Contact Information
For more information about MCC Verstraete or to request high-resolution images, please contact Niceo Van de Walle at Nico.Van.de.Walle@mcclabel.com. 
About MCC Verstraete MCC Verstraete has over 30 years of experience in offset-printing labels on polypropylene (PP) for injection molding, blow molding and thermoforming. In-depth understanding of materials, innovation and sustainability has made MCC Verstraete a world leader, producing over 60 million in mold labels every single day for numerous segments within the plastic packaging industry. MCC Verstraete is a Multi-Color Company. With over 9,000 dedicated employees, MCC Label operates 80 label producing operations in over 27 countries today. For additional information on MCC Verstraete, please visit www.verstraete.mcclabel.com.
About RecyClass
RecyClass is a comprehensive cross-industry initiative that works to advance plastic packaging recyclability and to establish a harmonized approach towards recycled content calculation and its traceability in Europe. Activities within RecyClass include the development of Recyclability Evaluation Protocols and scientific testing methods for innovative materials which serve as the base for the Design for Recycling Guidelines and the Recycling Online Tool. RecyClass offers Recyclability Certifications for plastic packaging and Recycled Content Traceability Certification for plastic products.
Contact: Jean-Emile.Potaufeux@plasticsrecyclers.eu, www.recyclass.eu