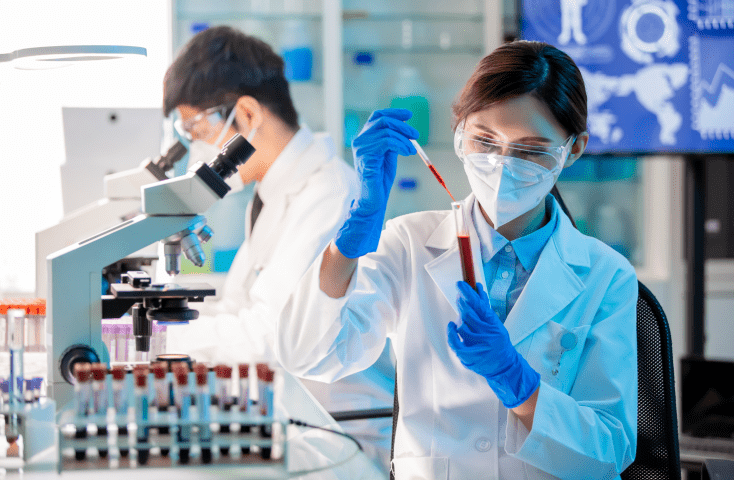 Medical IML showcase at Fakuma 2023
Discover the new Medical IML system by ARBURG, Beck, Intravis, KEBO and MCC Label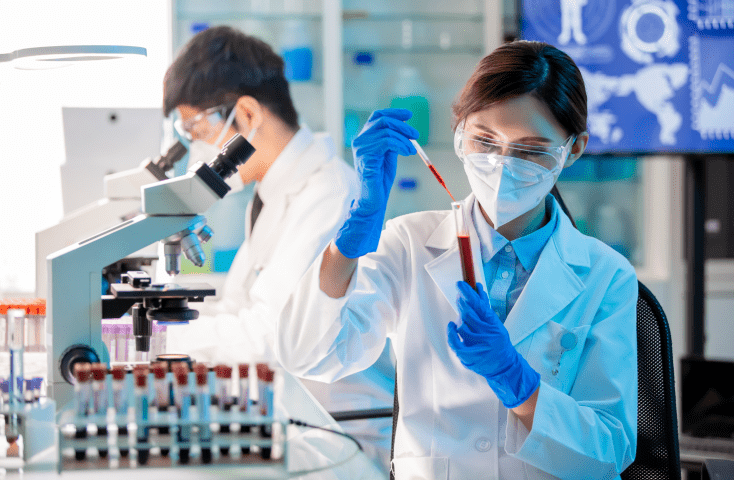 Using medical-grade materials and special labels, advanced automation and a quality control system, we developed a cutting-edge process that will change the medical labeling game. The result? Numerous advantages for your medical products, such as traceability, risk reduction, clean production process, and many more.
Medical IML grants a safe, efficient and reliable way to produce and decorate medical parts.
Come and see the IML medical installation live in action at Fakuma (ARBURG booth in Hall A3, A3-3101) and discover how it can benefit your business!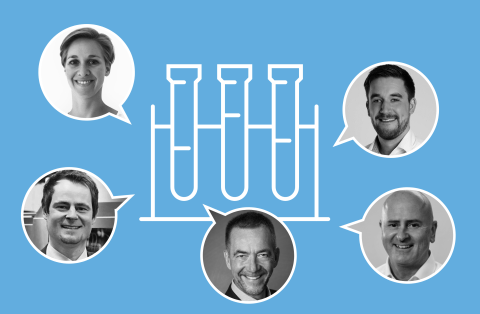 Expert Talks Medical IML at Fakuma 2023
Get to know the Medical IML system inside and out!
Key Features
Performance
Efficiency
Sustainable
Quality Assurance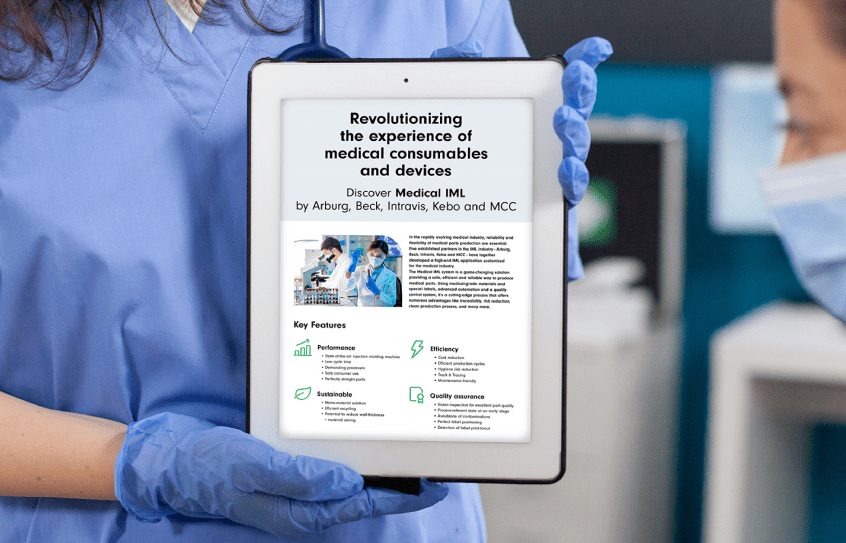 Revolutionizing the experience of medical consumables and devices
A 4-page full of technical specifications and important features of the IML medical system.
Meet the 5 Medical IML partners:
                

Sven Kitzlinger

Senior Application Manager Medical

medical@arburg.com

 

 

Ralf Ziemer

Sales Manager Medical

r.ziemer@beck-automation.com

 

 

Malte Westermann

Sales Manager Medical

malte.westermann@intravis.de

 

 

Johannes Strassner

CSO Managing Director

johannes.strassner@kebo.com

 

 

Kim Blondeel

Business Development Manager

kim.blondeel@mcclabel.com