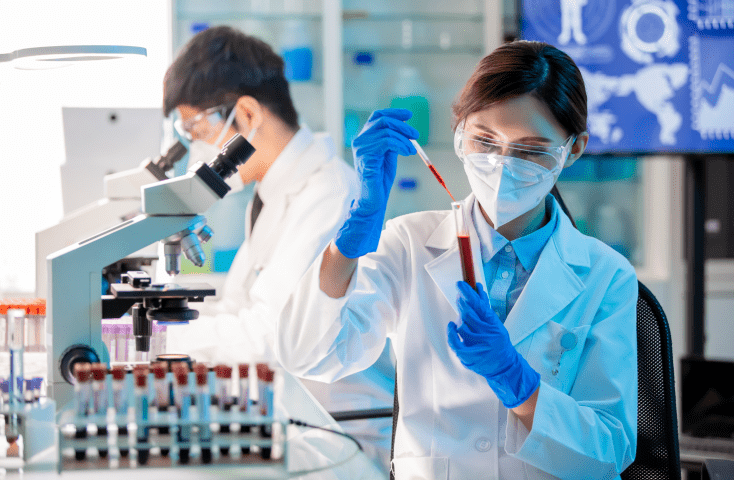 Trend article
IML as a game changer in the medical sector
In the fast-paced and ever-evolving medical industry, it's crucial to stay ahead of the curve and ensure that your products not only meet the highest standards of quality and safety but also stand out in the market.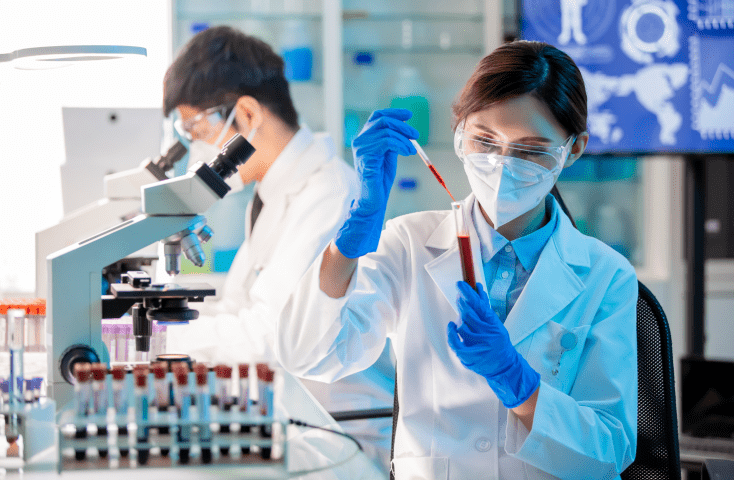 That's where in-mold labeling for the medical industry comes in. It's a cutting-edge process that offers numerous advantages, from enhanced durability, over sustainability to streamlined manufacturing.
Labeling for the medical industry: trends and drivers
As in any market segment, labeling for medical products follows certain trends and societal evolutions. Our Medical IML expert, Kim Blondeel, names 5 trends that are actively changing the labeling landscape for medical products:
Sustainability and more specifically, the need for mono-material solutions
Reliable identification and authentication requirements, be it from a legal or a convenience point of view
Hygiene and efficiency standards that allow high quality results
An increased demand due to pandemics
Emerging creative and technological packaging solutions
Taking into account these drivers, IML is the label solution that will change the game in the medical industry. Let's deep dive into some of these trends.
IML for medical products: a sustainable label option
Sustainability and recyclability are incorporated into the product development process at an early stage. In mold labeling allows for joint disposal and easy recyclability after use, as the carrier and label are made of the same material. The focus is also on reducing the amount of material used. In this regard, labels can have a stabilizing effect, wall thickness can be reduced and material can be saved – all while maintaining the same product quality and properties.
Track & tracing in the medical industry using in mold labels
Track and tracing of products in the medical industry plays a critical role in ensuring patient safety, maintaining quality control, supply chain visibility and facilitating regulatory compliance.
In mold labeling allows for several track and tracing options.
Digital Watermarks is a solution already widely known and used in FMCG for consumer engagement, digital sorting and anti-mixing. For medical and healthcare applications, it can be used for anti-counterfeiting and to inform about the function and content of the product.
Unique coding facilitates the linking of a product to a patient, having a view on supply chain, date of use and more applications. By 2025, non-consecutive codes will be a requirement for medical products in the US.
MCC Verstraete offers Digital Watermarks as well as unique coding, and we're investigating and qualifying additional technologies.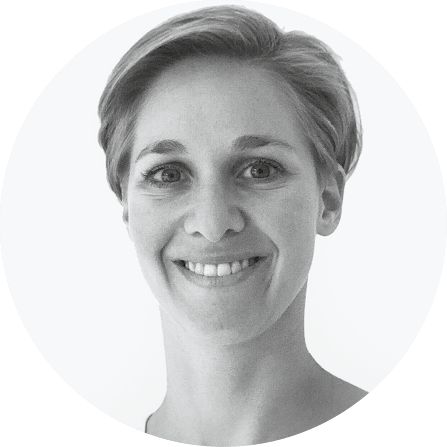 Make your mark in the medical industry with IML. Get in touch with our expert today!
Kim Blondeel
Contact Kim
Cost effective and efficient label technology for medical industry
Not only does in-mold labeling offer exceptional durability and aesthetic appeal, but it can also bring cost savings and efficiency to your production process.
By eliminating the need for separate labeling equipment and adhesive labels, you can reduce maintenance costs, increase production efficiency, and streamline your operations. It's a win-win situation for both your bottom line and your product quality.
In mold labeling offers a more efficient and cost-effective solution than traditional labeling methods, such as adhesive labels or printing directly on the product.
Cross-industry partnership for state-of-the art labeling solutions
When it comes to new products, creativity and experience count. MCC Verstraete wants to offer turnkey solutions, that's why we collaborate with the right industry partners (molds, machine, vision inspection, automation) to co-develop solutions that make it easy for the customer. Joint forces make for creative, state-of-the art labeling solutions.
Why choose IML for medical products?
Clean, one-step production process
Alcohol and scratch resistant
Mono-material
Print quality
Flexibility to change the design
Want to explore the possibilities for your Medical IML project? Reach out today!