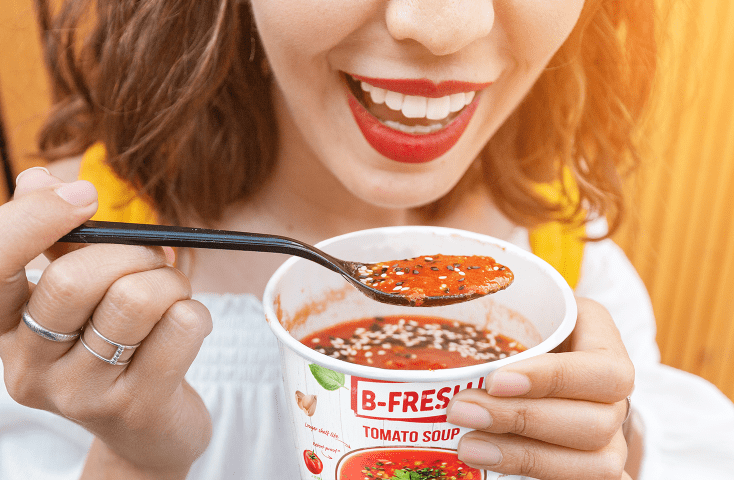 Barrier IML
Barrier IML is the most efficient and sustainable technique to produce plastic packaging with a barrier function.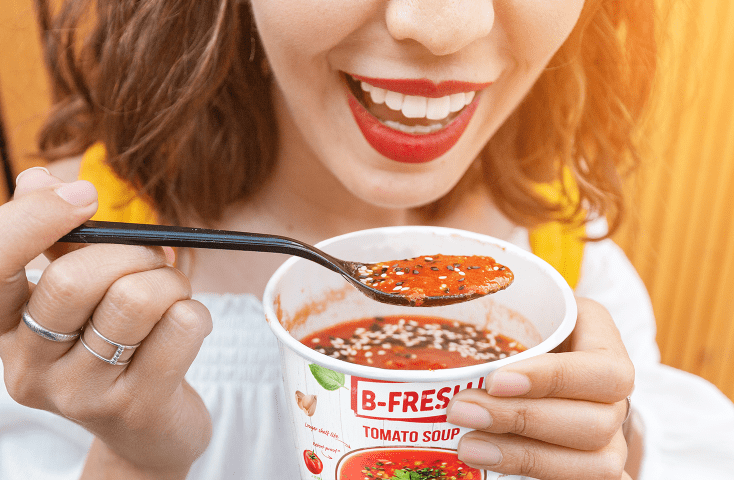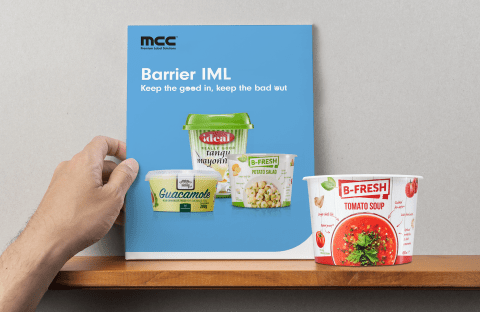 Eager to know more about Barrier IML?
Discover how to protect your product from (UV-) light and/or oxygen and much more in our sample kit.
Key features
It provides an alternative to glass, preserves and aluminium packaging
Retain the taste and aroma (Oxygen Barrier)

Extend the shelf life of your products (Light Barrier)

Retain the colour
Oxygen Barrier IML
An Oxygen Barrier IML label label reduces the oxygen permeability of IML packaging by making use of an EVOH layer in the IML film. The OTR (Oxygen Transmission Rate) of packaging with an oxygen barrier IML label can be reduced by up to 100 times when compared to packaging with a standard IML label.
Light Barrier IML
Certain food products are sensitive to light. With a Light Barrier IML label the contents of your packaging are protected from sunlight and/or UV light. There are 2 types of Light Barrier IML labels.
The first type has a UV light barrier (100-380 nM) with a transmission of less than 1%.
The opacity of the second type is > 99% and has a transmission (100-780 nM) of less than 1%
Inspiring success stories
Get to know Barrier IML and all its features
Discover how to protect your product from (UV-) light and/or oxygen