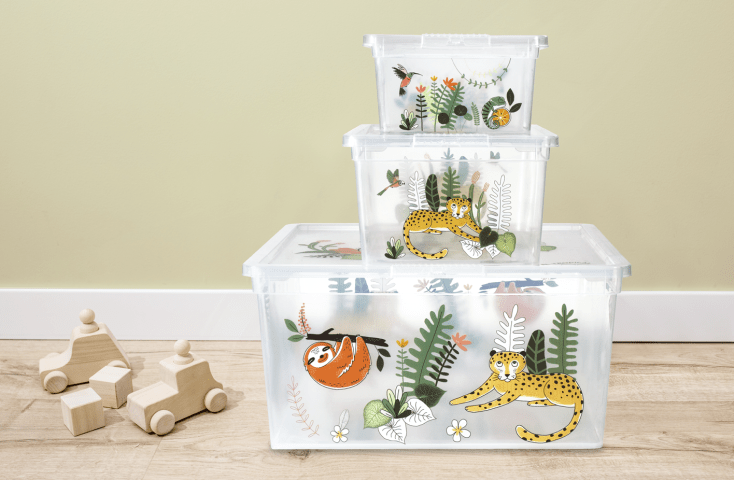 Versatile IML labels for Keter's Dashing Deco Boxes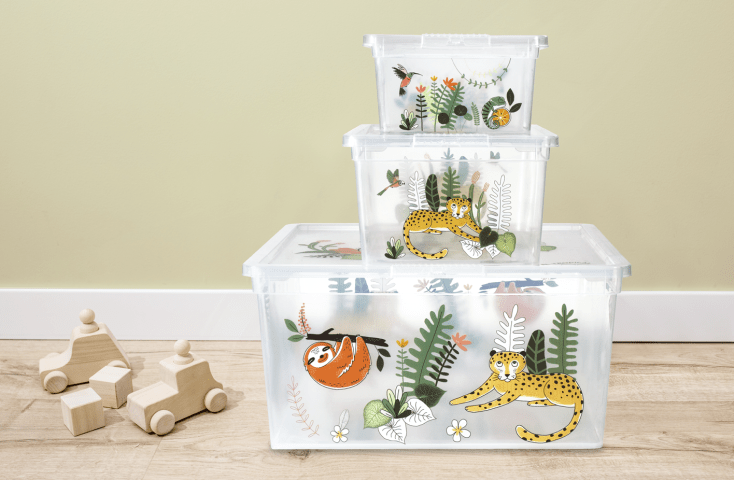 For more than 70 years, Curver has been an international and experienced player specialized in the production and sales of a full range of home products produced out of plastic. Curver, the brand of the home category behind the Keter group, chose IML labels as the decoration technique for their stylish, practical, and durable Deco boxes.
The versatility of IML labels meets Keter's creativity
To differentiate themselves from the competition and stand out on display, and persuade the consumer in just a few seconds, Keter regularly comes up with new and refreshing designs. "On the one hand, we closely monitor the future consumer trends as these enable us to engage with our customers at a higher level. Keeping an eye on the colors of the year, top topicals, the season, certain events like Christmas time and Back to School are some of the examples on how we gain insights in consumers' behavior and lifestyle. On the other hand, the target group also plays a crucial factor on the designs. Obviously, we develop different patterns for children than for adults," says Gigliola.
Being a decoration technique that enables Keter to be versatile, that is the biggest reason why Keter opted for IML labels. Since Keter often needs to respond to consumer trends at a fast pace, a decoration technique that is capable of quick design changeovers was a must-have.
With IML it is possible to transform the box, every single time, just by changing only the IML label.

Gigliola Tonello, Marketing Manager Italy & Customization EU at Keter
"On top of that, the team of our label supplier, MCC Verstraete, also ensures a very good collaboration and a smooth label process," explains Gigliola.  
Upcoming trend: sustainable IML Deco Boxes
Thinking about our planet is at the top of Keter's agenda. Keter doesn't just stop at words, but effectively carries out actions. That's why they have set some sustainability goals. One of the main goals is to be able to offer Deco boxes in recycled material by 2025. "Currently we are working on finding ways to combine recycled Deco boxes with IML labels," tells Gigliola.
"We as well are constantly looking for sustainable IML solutions and I am convinced that together we will achieve this", Benedict Adins, Regional Sales Manager Europe at MCC Verstraete.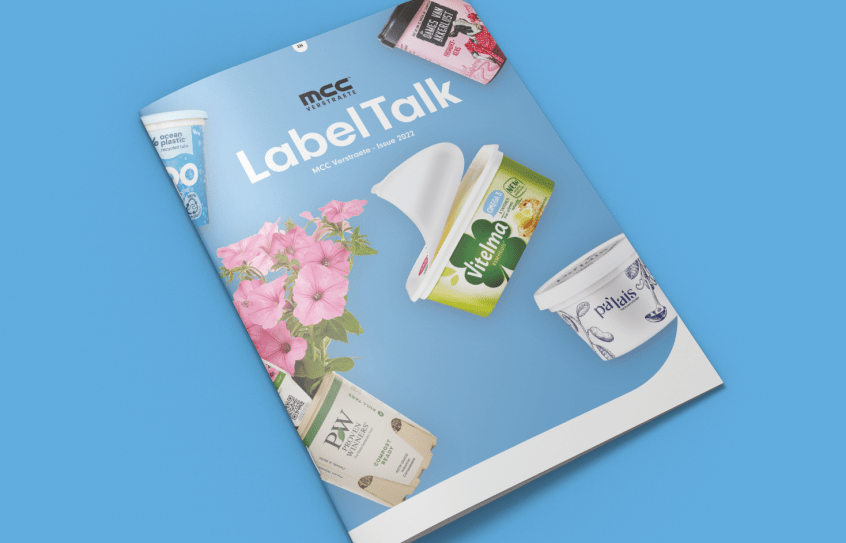 Be on top of the latest innovations and success stories in IML
Read it in LabelTalk, your reference for everything IML