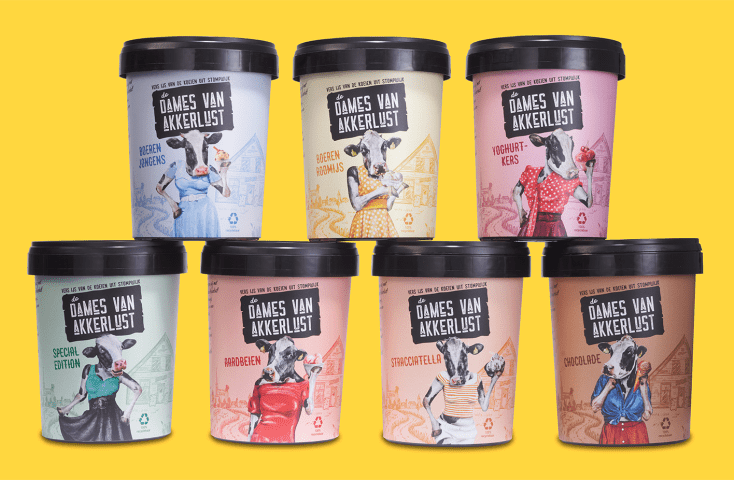 Smart and sustainable IML packaging for De Dames van Akkerlust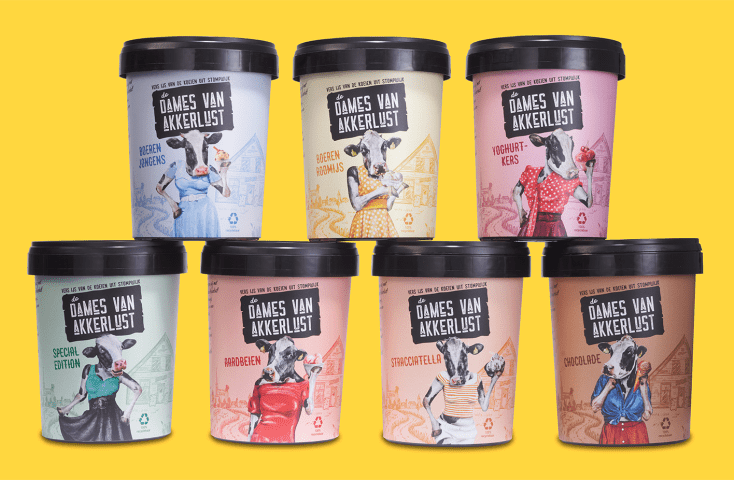 De Dames van Akkerlust started off as a love affair. When Demi Olsthoorn met her boyfriend, a sixth-generation dairy farmer in the Dutch village of Stompwijk, she instantly fell in love with him, and his beloved cows. Soon she had the idea to start making her own ice cream from the cow's milk, and in March 2020, she turned that love into a full-fledged business. De Dames van Akkerlust was born.
The solution: Interactive IML labels
In addition to being sustainable, it was important to Demi that the packaging told a story. MCC Verstraete's Interactive IML labels were the perfect fit. The packaging and the label are both made out of PP which makes the product 100% recyclable. Further, by integrating a digital watermark onto the label, the packaging is interactive as well. This intelligent feature adds value at all stages of the packaging journey — from tracking and authenticating products to boosting customer engagement to digitally sorting the package for recycling.
With Interactive IML, the watermark is invisible, and it is possible to add a story. We are a step ahead of the competition as this brings a higher level of customer engagement.

Demi Olsthoorn, founder of De Dames van Akkerlust
Currently, De Dames van Akkerlust packaging connects the customer to the company's website, but their goal is to eventually link it to the company video or a video showing how the ice cream is made. With Interactive IML, it is even possible to add augmented reality in a later phase.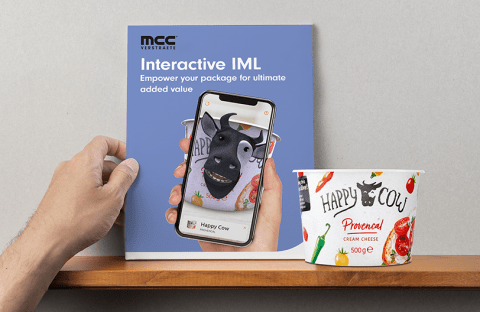 Want to know more about Interactive IML?
Discover how interactive IML adds value to every stage of the packaging journey
When it comes to post-consumer recycling, the Digimarc barcode offers another big benefit as it can be used to sort the package into the proper waste fraction. "The digitalization of packaging opens up countless opportunities for a transparent supply chain, including the Holy Grail project and digital watermarks that enable better sorting qualities" says Mike Weinerowski, Lead Buyer Purchasing Department Jokey Group, "It supports our 360° commitment and our sustainability programme Jokey Eco Concept for an efficient and functional circular economy."
The results: From newcomer to sales booster
Demi reports that the printing quality of the labels is "exceptionally good". "The results look even better in real life than we expected," she says.
Customers are reusing De Dames van Akkerlust ice cream cups as decorative storage containers, and as sales continue to exceed their expectations, the company looks forward to expanding to product throughout the Netherlands and other countries soon.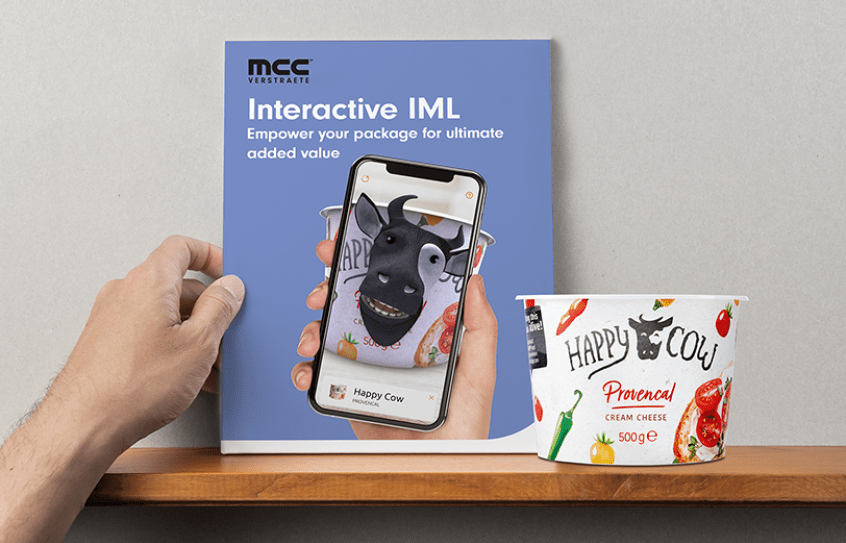 Explore Interactive IML through all stages of the packaging journey
See how Interactive IML turns your packaging into an intelligent packaging