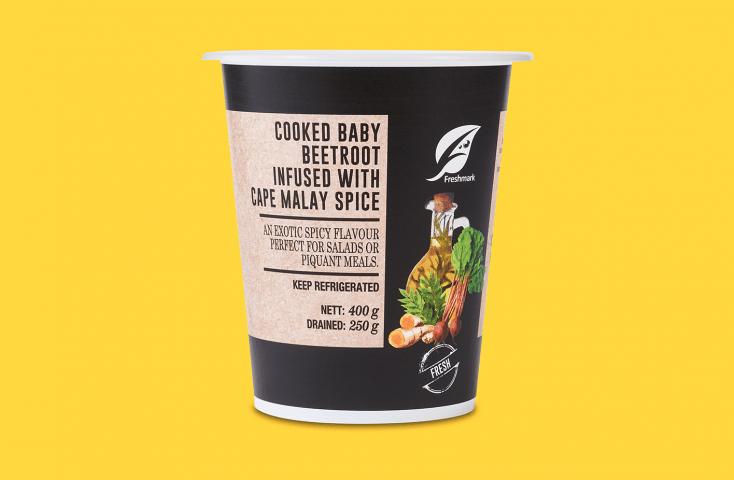 Polyoak Packaging extends shelf life with award-winning Oxygen Barrier IML packaging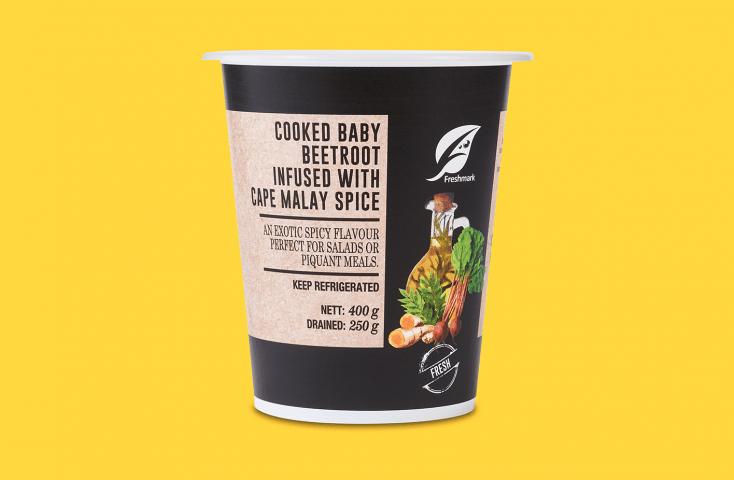 Polyoak Packaging has been a leading force in South Africa's plastic packaging industry since 1976. With a wide variety of clients across the food, beverage, and industrial sectors, they are a full-service partner focused on sustainable packaging solutions. When the South African food and beverage brand Freshmark Foods came to them to create a package for their ambient beetroot product, Polyoak Packaging, turned to MCC Verstraete for support.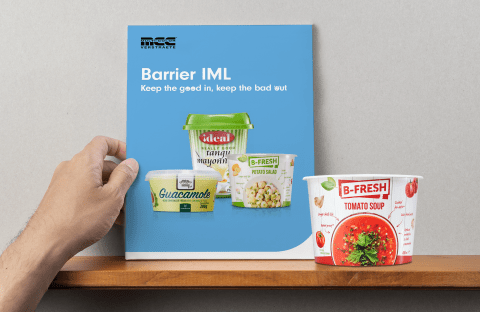 Eager to know more about Barrier IML?
Discover how to protect your product from (UV-) light and/or oxygen and much more in our sample kit.
Innovative Oxygen Barrier In-Mold Labeling
MCC Verstraete's Oxygen Barrier IML was the perfect solution. Not only does it offer stunning designs, but it simplifies the production process — the product is both designed and produced in a single print, which significantly cuts down on CO2 emissions and energy consumption. MCC Verstraete's Oxygen Barrier IML includes an ethylene-vinyl alcohol copolymer (EVOH) layer within the IML film that creates an additional barrier between the packaging and outside forces such as oxygen. Since the label and the packaging are one and the same material, it is also fully recyclable.
This Polyoak tub extends the shelf life of perishable goods by preventing oxygen ingress for up to 18 months. It gives the customer the perfect match between technical function and visual appeal.

Lorena Kleintjes, purchasing specialist at Polyoak Packaging
Sustainable and award-winning
The MCC Verstraete team worked within Polyoak's strict timelines for the nationwide launch of this new product and were happy to assist with every step of the process, from prepress to production to final delivery. 
"The labels arrived with no deviation from specifications," says Lorena. "The product has charmed consumers and is doing very well. Now, more customers are interested in the barrier material and our sales team is pushing for more projects."
Customers aren't the only ones charmed by this innovative collaboration. As South Africa's first ambient beetroot product in a plastic tub, the product went on to be selected as the 2021 World Packaging Organization winner in the food category, recognized for its customer appeal and positive environmental impact.  
Other Inspiring success stories