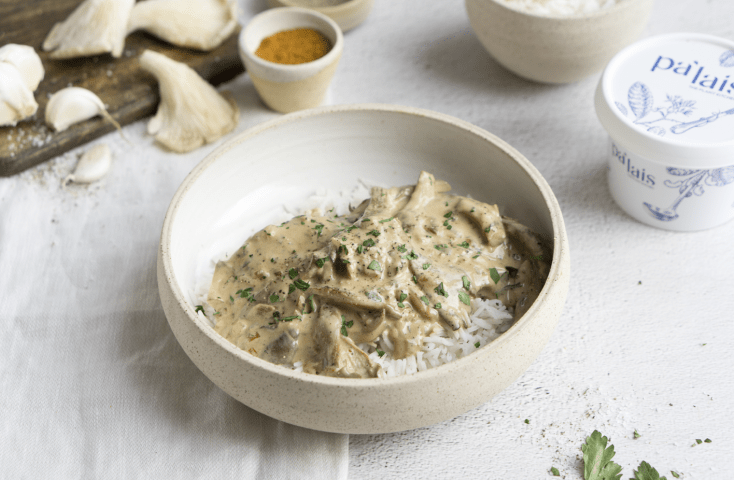 Pa'lais: The packaging that is too charming to throw away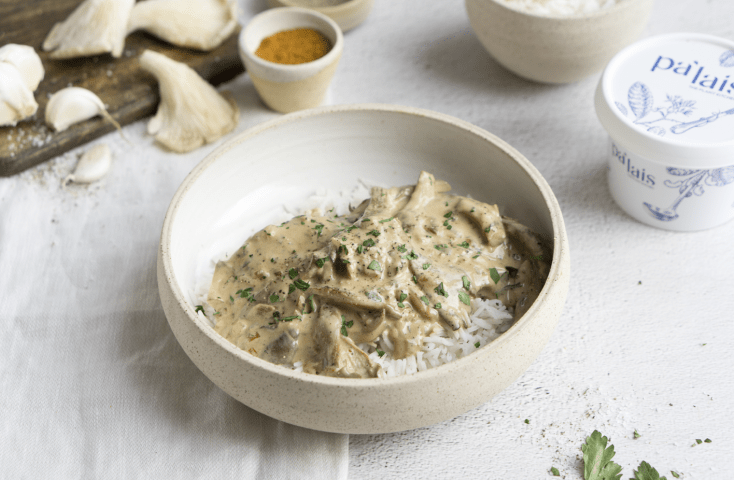 Pa'lais, the Belgian and plant-based dairy alternative, is launching new products. Behind Pa'lais is a Belgian startup, Future Foods, where two Belgian vegan and plant-based chefs are at the wheel. They have turned their field experiences into delicious dairy-free sauces and spreads and are sharing them with the wider public.
Pasteurization resistant IML, the functional yet appealing decoration technique
Pa'lais was looking for the right decoration technique, which needed to provide premium branding while also withstanding the pasteurization process effortlessly. Given the good relationship between DECA and MCC Verstraete, the search was quickly over. Pasteurization resistant IML labels were the perfect solution for Pa'lais.
"During the development phase of the packaging, several tests were performed and we had to overcome some challenges.", explains Eveline.
The temperature resistance of the packaging was not perfect at first, but luckily the expertise of DECA and MCC Verstraete solved this problem in no time.

Eveline Verhenne, IML Specialist at DECA Packaging
Produced locally
Future Foods attaches great importance to local production. Apart from the cashew nuts, which are purchased in a sustainable and fair-trade way, the entire production is done in the Belgian factory.  
"We are proud to be part of this unique IML packaging project. How great is it to support the local economy, to produce locally and provide sustainable alternatives?" concludes Stijn Quintyn, Sales Manager Europe at MCC Verstraete.
Besides local production, sustainability is another inherent part of Future Foods' strategy. With Pa'lais, a PP packaging, they put a 100% recyclable package on the market which even ensures that the creamy product will have a longer shelf life.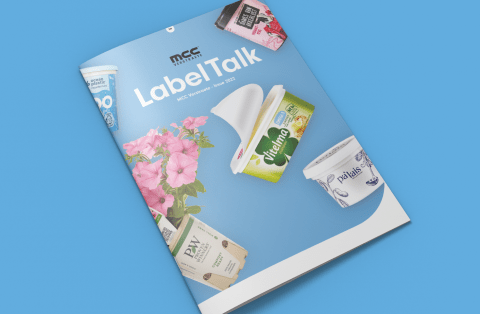 Be on top of the latest IML innovations and success stories
Read all about it in LabelTalk magazine
The right look & feel
"Next to the support during the testing phase of the pasteurization process, we were also well assisted by MCC Verstraete's team when designing the label," explains Eveline. "Creating the perfect look and feel was of great essence for this product and the team did this job perfectly," adds Eveline.
"Future Foods received many positive and excited reactions and consumers want to reuse the IML packaging in their home because it's too charming to throw away," concludes Eveline.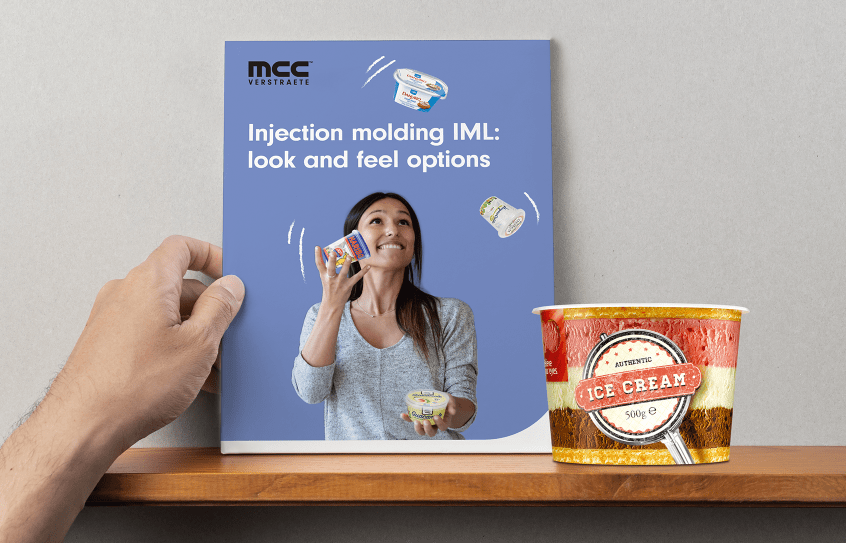 Learn all there is to know about injection molding IML!
Discover the numerous look and feel options as well as all functionalities!