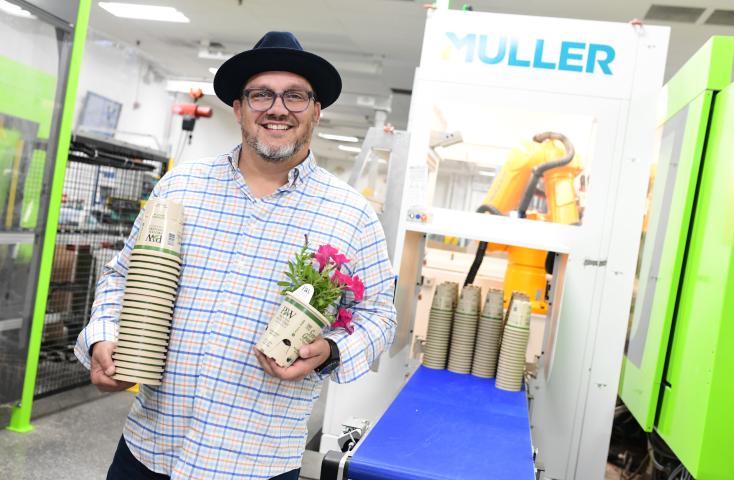 Compostable Garden Pots Feed the Circular Economy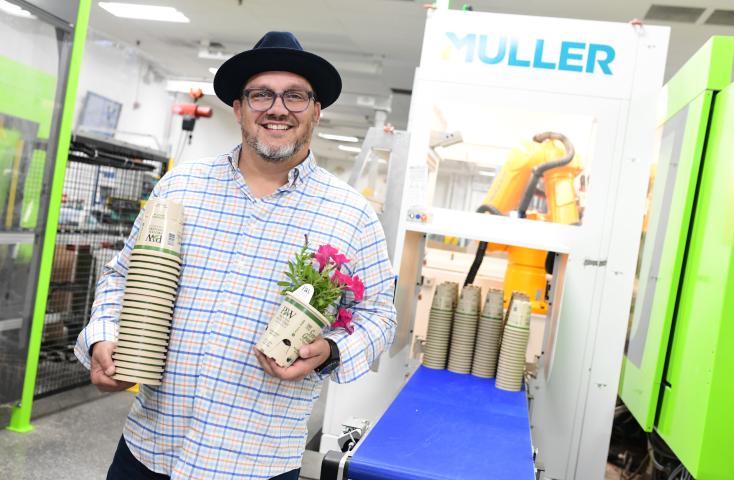 Garden pots made from a material that feeds plants while slowly disintegrating when put in the ground is the brainchild of American serial innovator Danny Mishek. His sustainable materials manufacturing company, SelfEco Garden, has developed a range of plant-based containers, decorated with IndustrialCompostable IML labels from MCC Verstraete, as the perfect green alternative to traditional plastic.
The Natural Labeling Solution
The unique SelfEco concept was embraced by well-known US plant brand Proven Winners. The two companies worked together on the launch of the Eco+ Grande line of the pots, which are marketed with printed and compostable in mold labels. The labels were developed with MCC Verstraete, whose IndustrialCompostable IML solution is also based on PLA film.
Brian Fleming, Regional Sales Manager for North America, explains, "Our industrialCompostable IML labels offer great opportunities to create more sustainable packaging without the use of fossil-based resins – a great fit for the SelfEco pots."
IML was so important for brand recognition and for education.

Danny Mishek, President of SelfEco
"It was a brand-new product and the consumer would need a little instruction, so it was crucial that we were able to clearly mark the packaging. The label also had to be compostable, otherwise the product as a whole could not be planted in the ground. Luckily MCC Verstraete was able to help us out with the IndustrialCompostable IML solution, which is both biobased and Industrial Compostable," says Danny.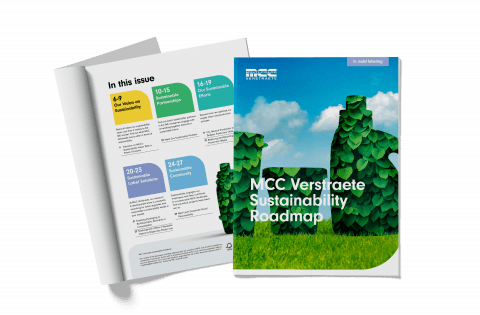 Want to know more about our Sustainability strategy?
Don't miss out on our Sustainability roadmap, including the latest sustainable developments
Environmental responsibility
The SelfEco pot with IndustrialCompostable IML labels is perhaps the market's most credible alternative to petroleum-based plastic ones. As a premium-look product with high-quality printed graphics, it offers much greater shelf appeal and opportunities for brands, as well as convincing durability in transport and in store, compared to other eco options.  
The passion for products that help save the planet pervades everything Danny and the SelfEco team do. They will continue to introduce more products that complement the horticultural industry, as the company looks to extend its market reach into Europe, Australia and beyond. Because as Danny puts it, "Sustainability is not going away and it is our responsibility to create products that embrace the environment, instead of destroying it."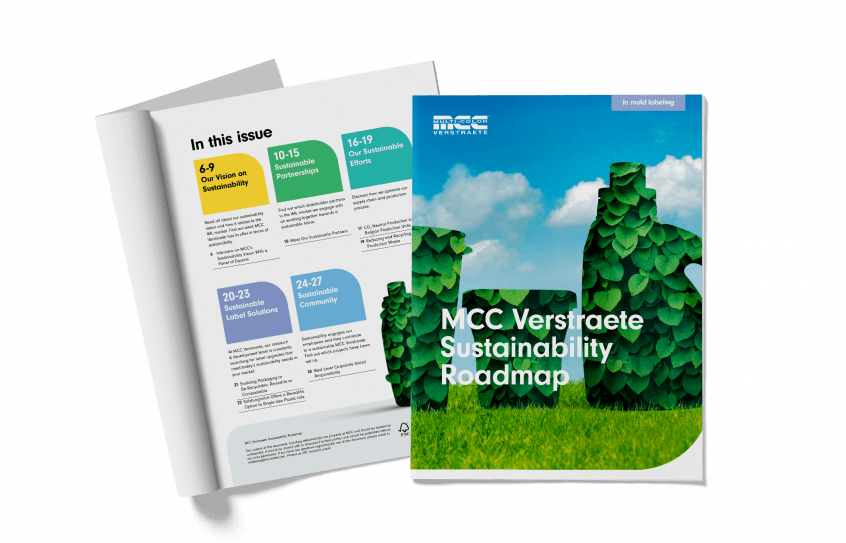 Request our Sustainability Roadmap
Learn all about our latest developments in terms of sustainability!