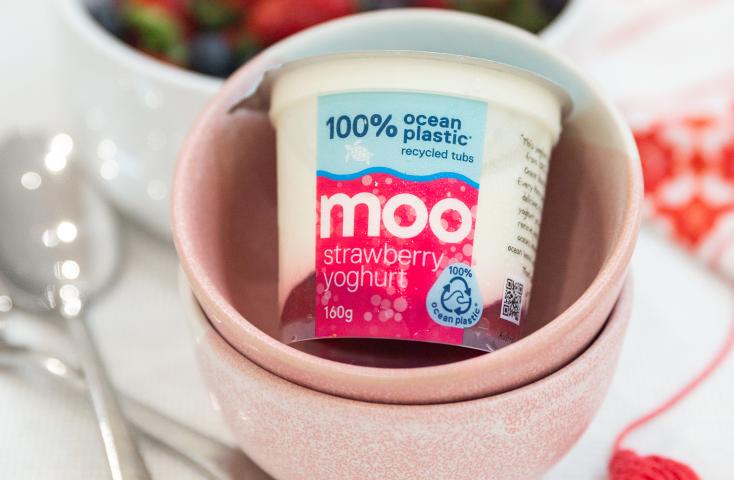 MOO serves up premium yoghurt in sustainable IML packaging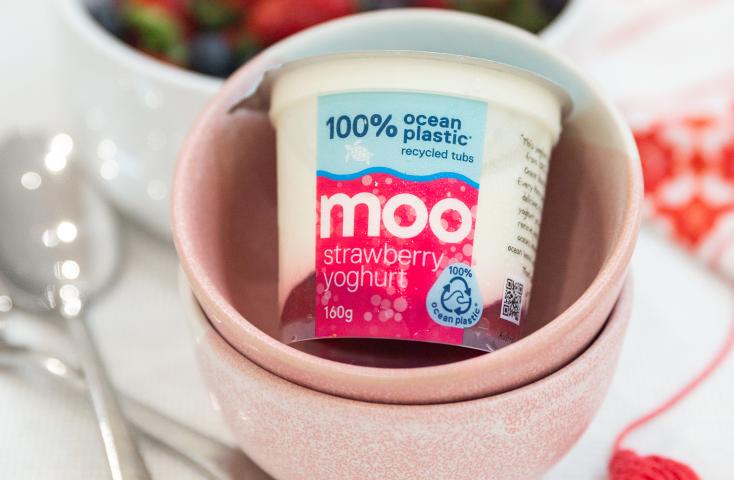 Co-founders of MOO Premium Foods, Mick and Sally Sanders, have been in the yoghurt business for a long time, selling delicious dairy products made from locally sourced Australian milk. Devoted to running a sustainable business, they have recently launched their Premium Yoghurt range in IML tubs made from Ocean Bound Plastic (OBP), an initiative that is aiming to save the equivalent of almost 1.3 million plastic bottles from entering the ocean this year.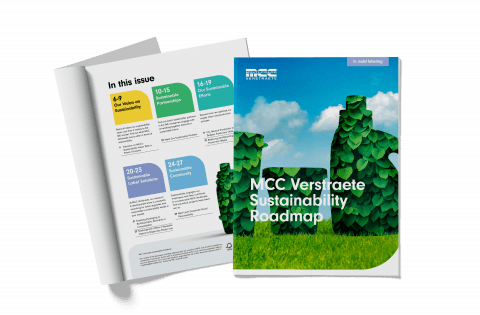 Want to know more about our Sustainability strategy?
Don't miss out on our Sustainability roadmap, including the latest sustainable developments
Supporting a circular economy
All five flavours of MOO's Premium Yoghurt range – Strawberry, Vanilla Bean, Mango, Lemon, and Passionfruit, and the Greek Style natural yoghurt – are now sold in transparent injection molded OBP plastic tubs with in-mold labelling (IML) from MCC Verstraete, which were converted by Techno Plas.
We are proud to say that with these new tubs, which are 100% recycled and 100% recyclable, we are fully supporting a circular economy.

Mick Sanders, Co-founder of MOO Premium Foods.
MOO and Techno Plas have a long association with MCC Verstraete and optimized the IML format to match the premium image of its yoghurts. "IML always presents a clean and professional finish on shelf," says Mick. "And MCC Verstraete is known for making the best labels in the world. We have always trusted and relied on their professionalism and attention to detail for our products."
"For us, it was also a pleasure being the label supplier for this unique, innovative, and sustainable packaging project," adds Adam Stephens, Sales Manager for Australia at MCC Verstraete. "We work very closely with Techno Plas and MOO, and we deeply appreciate their loyalty."
Sustainability creates brand loyalty
The OBP project has been strongly supported by Woolworths Group, which stocks the yoghurts in supermarkets nationwide, but they can also be found in a wide range of independent retail outlets. Most recently, MOO has started exporting the yoghurts to Singapore and Hong Kong, with more opportunities opening in other countries.
This concept is a first in Australia for food packaging and it has definitely created a stronger loyalty towards the MOO brand. People really want to help the environment, and even buying a small tub of MOO yoghurt will help save the equivalent of nine plastic bottle caps from ending up on beaches or in our waterways.

Mick Sanders, Co-founder of MOO Premium Foods
He concludes, "Thanks to the fantastic cooperation with MCC Verstraete and Techno Plas, who supported our dream with their technical knowhow and experience, we are leading the way in sustainable packaging, and really making a difference."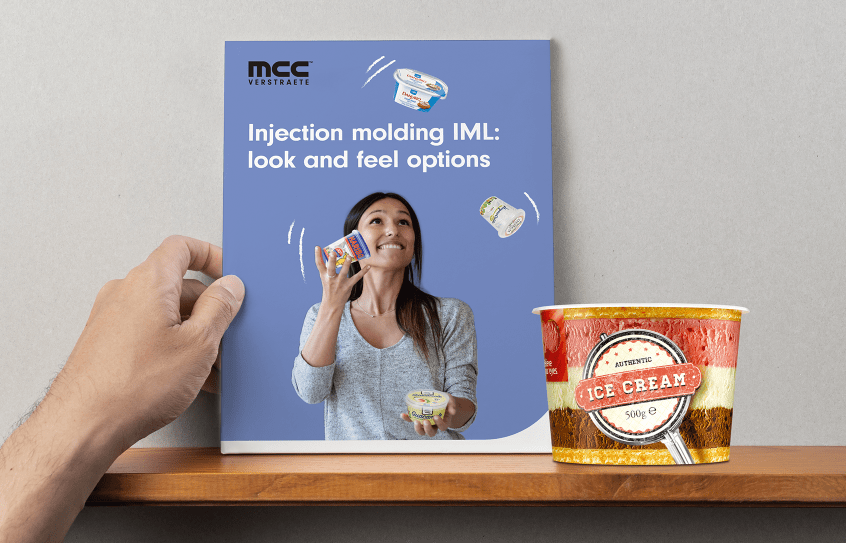 Learn all there is to know about injection molding IML!
Discover the numerous look and feel options as well as all functionalities!